On this page I will be walking you through my own personal journey and experiences from my Floats at True Rest Float Spa.
My Journey begins to conduct floats at True Rest Float Spa to enhance my recovery from addictions & help reduce my developmental PTSD. Let me tell you about my sense. These are the things that we smell, taste, touch, hear & feel in general round us. I enter into the float tank to find my center, to create a balance & to become more aware of my parasympathetic system-pretty big word parasympathetic system, let me briefly explain.
Parasympathetic System is 1 of 3 of our autonomic nervous systems. It is responsible for the slowing of our heart rate, the increase of intestinal & gland activity and is responsible for our"Fight or Flight" response.
We all have this "Fight or Flight" response, this is what makes us fight or freeze when something dramatic happens to us. Freeze is not a life saving instinct & I am what you would call a fighter so my natural instinct is to "Fight". The floats have & will continue to help control this instinct and allow me to slow down my reactions in certain situations. As with any addict, we react more than we freeze!
Doing the floats at True rest have been very invigorating, revitalizing and an awakening experience. But doing a float is much more than just than getting undressed, opening the chamber door, and floating for an hour or two—hoping for something to happen…
Floats are much more than that! You have to be prepared for the float if you want to get a worthy experience. The floats are also known as A "Sensory deprivation tank". That means that all of your  senses will be deprived once you enter the chamber. In the army soldiers are trained to be a Prisoner of War by entering sensory deprivation tanks. This teaches them how to act, react and what to expect for if and when they become a prisoner of war. Many  soldiers think that it will be a piece of cake and expect that it will be easy. When in fact this is generally not the case. Soldiers freak out, cry, become emotional with things on their mind, because they were not expecting to be in complete control of all their senses. Therefore before I enter the chamber I prepare myself for all my senses to be deprived.These are a few things I have learned from my past 4 floats that I need to prepare for:
1-Have some personal time before the float to think about what I will be focusing on.Go in with an intention in mind.
2-Do not have too high expectations.
3-Do not engage in any hostile experiences right before a float.
4-Wear ear plugs-otherwise I keep thinking about the water getting in my ears as they tend to pop or fill with water. If the spa you go to does not provide them I suggest you purchase some wax ones & keep them!
5-I like to journal before and after my float as a guide to what I experienced and as a reference to future floats.
Welcome to my journey, my hand is out stretched to you. I enter the float tank alone, as do all of you but if you find reading this before you do your floats, know that I am right there with you… so until next time… Peace be with you…
True Rest Float Spa-

Float 1
Welcome back to my Journey, to a place where my time is my own. The float pods have already showed me another way to look at life and another way to take life on. They have shown me that I can choose to slow down my own thought process.
Today during my float experience I will be focusing on clearing any negative thoughts. I feel as though I have been overwhelmed lately with emotions that i am not in control with and I need to get a strong grasp on them.
Today I will do 15 minutes of pure oxygen before the float. Today I will meditate to 10 minutes of music when I first enter the chamber. This I have learned prepares me for the next 50 minutes of my float time.
Today I will listen to 5 minutes of music at the end of the float. I have learned that this prepares me for the float to end. Previously I have done floats without the 5 minutes of closing music, and I found myself wondering when the float would come to a close. I felt as though I wasted my precious float time by wondering when the float would end. I had Wasted valuable time, time that I cannot get back. I will not do that again!
After the float I will do 10 minutes of pure oxygen. I have noticed that when I do the oxygen after the float it grounds me back to reality, back to the here and now. As well, it helps me process all the things that had just occurred in the chamber.
There are other things that I do to prepare for my float time. One of the most important of them is to go into the float with a light heart and with a clear mind. This is very important as if either of these things cannot be accomplished it can & most likely å affect my float experience in a negative way! So even though my heart is heavy with heart ache, my brain is swimming with thoughts of what could and could've been, I will clear my head of those thoughts & focus on the here & now.
Today i was able to "just be". I was able to quiet my mind. At times I felt as thought I was one with the universe, suspended in still animation.  I could sense my own energy force all around me and began feeling and sensing all of the other energies out there. I began to feel other energy sources flowing into my own, merging in a sort of dance, allowing my energy force to grow stronger, stiller and brighter. "This is a term I have come to understand as Mindfulness".
I felt at peace. I felt Calm. I felt at ease. Today I was able to, "Just be".
As a final thought I want to disclose that I am not only going through this process but living it. This is a journey of awakening & metamorphasizing. The journey continues. I want to thank you for joining me on my journey, until next time…
Peace Be with You…
Today my intentions are to focus on slowing my thoughts down and to gain insight on what's most important. I will also try to let go of unwanted & negative emotions by meditating on the negative thoughts that I am having & then envisioning releasing them into space.
I will drive to the spa listening to Shannon days cd.
I ate about an hour before the float.
My mood is not elevated. I have been feeling a little subdued. I am somber today but am I not having any particularly negative thoughts. My anxiety is slightly elevated I know this because my heart rate is elevated, I am running hot & I am slightly nervous. However I am excited to float again.
In addiction the addict tends to seek short term relief instead of long term relief. The longer an addict remains abstinent of chemicals their drive moves from seeking short term relief to long term relief. The float pods have enhanced my desire to seek out long term relief. As a quick fix is only that, "a quick fix" which does not help in long term recovery.
Upon exiting the float pod I felt the following:
Restorative
Rejuvenated
Refreshed
My muscles are not as sore as they were upon entering the pod.
Ideas swarmed my head as to business ideas and gardening tips. I began to think about all the other people who had floated in the pod, the energies they left behind them and the energies they took with them. In this life many people take for granted how energy plays a role in the world. Particularly the energies we take & we give to this world and to those who inhabit this world. I thought of how everything flows in a circular motion. Many teachings out there teach that the world runs on a linear fashion, this is not the case. Everything, every action, every deed every source of energy comes back to the space where it began. It may take a long time but eventually it all comes back around. Today I try to focus on finding synergy in all things.
In this float I thought of a book I once read by Carlos Castaneda and how it is possible to find your chi spot for mediations and such.It's amazing how finding just the right spot can make it that much easier for this type of work to accelerate. The float pod is a medium for me to find my chi spot, to be able to relax, let go and just be.
Until next time Peace be with You…
The Journey Continues-
Float3
This week my focus is on vulnerability. I want to discuss this as vulnerability affects everyone. According to merriam-websters dictionary the definition of vulnerable is; capable of being physically or emotionally wounded or being open to attack or damage : assailable. To me being vulnerable means allowing yourself to be open, unguarded, showing ourselves completely to the world without the fears of being judged, rejected or  chastised for our beliefs. How is vulnerability and the float pods related. Well for one, when you are in the float pod you are lying naked, exposed to the world. Two your mind is vulnerable to the silence, the cosmos and to our deepest thoughts. Three your senses are vulnerable to everything, as there is hardly anytime that we are surrounded in complete silence.
Throughout the years and with all of the things I have been exposed to I have taught myself to safe-guard myself from the world, making sure that when I am vulnerable I can be kept safe by keeping my guard up at all times. In the past few years it has been a struggle to accept the fact that I do not need to keep my guard up, that it is okay to be vulnerable.Being vulnerable is part of being human, in fact I think it is essential for human beings to be vulnerable this shows the world that are truly human.
Being vulnerable also means binge completely honest with ourselves. The float pods are a great way to explore ourselves, as in the pods we have nothing other than our nakedness, our own thoughts and the truth of what is. The float pods allow us to be completely vulnerable to what is, what has been and what could be.
I want to give thanks to the float pods for reserving a special spot for me to allow myself to be completely vulnerable & utterly exposed to the world…
Until next time Peace be with You…
The Journey continues…
Float 4…
For most people they do not grow up with the plans of becoming addicts. It is not as if one day they wake up and say, "Oh hey I think I'm gonna become addicted to something so that all my thoughts, actions and behaviors orbit this one obsession…" No that is not how it is. For most addicts there is something that triggers drug addiction. It can be anything from disturbance in family life, school, peer pressure, traumas, predisposition, environmental factors etc.
It is vital for an addict to understand where their addictions arose. If an addict wants half a chance to remain abstinent from their drug of choice, they must come to terms with their inner demons. Coming to terms with inner demons is not a "Cure-all". It simply is one of the many tools an addict may utilize to remain clean.
In order to become healthy and remain sober an addict must acknowledge the past. Accept and forgive choices and mistakes made. This includes people in their lives and is one of the steps to the 12-step program of A.A. The addict is forever in a state of metamorphasizing. Similar to how the caterpillar goes through several stages to become a butterfly, the addict must relearn how to live. An addict changes themselves entirely, their morals, values, belief systems, how they view the world, how they live, breath, eat, drink, the people they choose to surround their selves with etc. Typically this happens at the beginning, during addiction and in the recovery process.
Recognizing triggers, acknowledging traumas and embracing pains are some of the inner demons I am referring to. These are also some of the inner demons I am currently working on coming to terms with. I have practiced many things to understand, accept or relive my traumas. Some of these worked and some of these didn't. Therefore in this float I will try a meditation technique I learned in one of Jere Friedmans Gong baths. This technique is known as Holoenergetic Healing.
What I will do is visualize myself in 4 stages of life (typically it is 3 but I felt more comfortable with four).
1-My inner child
2-My teen self
3-My young adult self
4-The recovered self after the age of 25
In the meditation I will envision all 4 selves standing in front of myself. I will attempt to remember, relive and work through all of the traumas. I will whole-heartedly feel how I felt in each stage of life, during each trauma and in each memory. I will then forgive each self and tell them that they were not at fault and that they can forgive themselves for all that they went through. Finally I will hug each self and ask them to let go of the pains, self doubts and fears.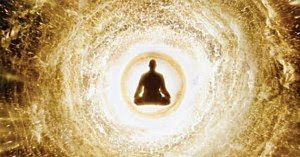 Wow that was incredible that was one of the most powerful meditations I have experienced. I disappeared from this world, from everything that keeps one grounded to this plane of existence. In the middle of the float I awoke in another world, surrounded by bright warm light. I felt so at peace & so much Love…
As I breathed out the pains of each self I literally felt the negative energy being released through each appendage. It felt as though waves of energy & light shot like lightening bolts from my being… It couldn't have been more perfecting timing as the music kicked in to cue me the float was almost over, I was hugging myself and bidding them farewell. I felt so much peace as I watched each self turn around & disappear into the forest.
 Powerful…
Restorative…
Insightful…
Healing…
Until next time… Peace be with You…
The Journey Continues…
Float 5
During the past few months I have gained a lot of things out of floating at True Rest. I have gained confidence in myself. I have noticed a positive change in my cognitive thought process. And I have had great success with meditations.
I have noticed my confidence level has raised. I do not second guess myself as much. I do not care as much for what others think of me. And I feel stronger and am proud of the women I am today.
As for the cognitive changes. I have noticed that I make better, sounder decisions. My impulsivity has dropped. My ability to pay attention to things has improved.
I have always meditated, but adding meditation to the float pod experiences, truly enhances the whole meditation experience. I am able to go deeper into meditations. I am able to return to sacred spaces at ease. And I have been successful with various meditation modalities.
Great things come from the float pods. Very magical experiences indeed. I am always looking forward to my next float… the possibilities are endless…
Until next time… Peace be with You…
Uh-oh… sorry about that but I had started posting my float logs only on my blog… Here are the links to those…
View Float 6 here…
View Float 7 here…
View Float 8 here…
View Float 9 here…
View Float 10 here…
View Float at Jessie James here  spa here…
View Float 2 at Jessie James spa here…
Oh my gosh… Sooooo much time has passed since I started floating… To catch you up, it is now January 2019 & I have embarked in more floats this past year. I started noticing that my PTSD was flaring up quite a bit. But before I talk about that… let's back up a little. I don't recall if I've spoken about this. But after float 12, I noticed that after 22 years of smoking cigarette, I just quit. Just like that. Without any trying. In fact, I didn't even know I had quit, until I was in Oregon visiting my brother & he offered me a smoke & I said NO… And when I had thought about it, I realized it had been 3 weeks since I had picked up a smoke. I don;t know about you, but for an addict, this is serious business!
I have now floated almost 30 times (my apologies for not blogging but sometimes life gets ahead of us huh) and I have to say that for 2 years or more my PTSD has been incredibly manageable. But 2018 sure seemed to bring about lot's of situations & emotions that triggered my PTSD. And in July I reached out to True Rest again & started floating once again… Ahhhh… maaaannnn… they sure feel good!
And so, I haven't logged the ones I've done recently but I will do my best to get back to that practice & keep you all up to date 😉 Currently my next float is scheduled January 16th & so I'll get back to you then… Also, when time permits, I will discuss how my PTSD has been, what I am doing to manage it & how I feel overall…
Until next time… Peace be with you…